Curlew Landings
502 to 671 Garland Circle
Indian Rocks Beach, Florida 33785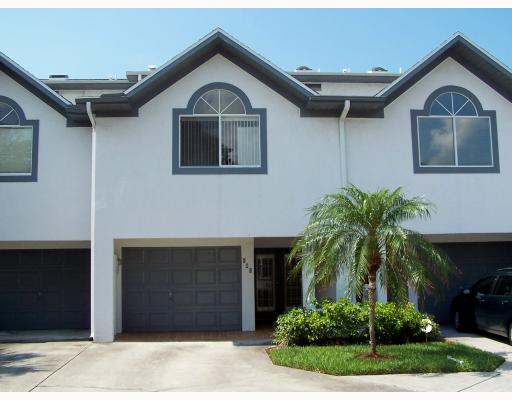 Curlew Landings is located directly on the intracoastal water way and a short walk to the sandy beaches of the Gulf of Mexico. Curlew Landings is built as PUD (Planned Urban Development) where ownership is fee simple, personal responsibility is greater and therefore monthly maintenance fees are lesser when compared to a condominium complex. In a PUD rules are maintained by a home owners association; there are no condominium documents. Curlew Landings provides a boat slip and dock for its water way permits skiing and units contain balconies that over look the intracoastal water way. This large complex provides a recreation building, community pool, and private tennis court. Curlew Landings is constructed in 1992 as a townhome complex of concrete block and is comprised of one hundred units, each with two floors of living over a garage. Curlew Landings accepts Tenants for a minimum of 60 days and Pets who weigh no more than 35 pounds. Curlew Landings is located north of Ulmerton (8th Avenue east to Garland Circle) in the City of Indian Rocks Beach, a happening beach community.
The City of Indian Rocks Beach hosts several parks including a Nature Preserve Park. The park on 16th Avenue, one of the larger parks on the beaches, provides a shaded children's play area and facilities, tennis shuffleboard skateboard and basketball courts, pavilion and grill area, and is located next to the Beach Art Center. The City of Indian Rocks Beach provides public boat ramps and hosts churches, chain gas stations and drug stores, and its very own Historical Museum. Waterfront restaurants abound along with many other opportunities for dining, shopping and entertaining which may be found at strip plazas as well as in other free standing buildings. The City of Indian Rocks Beach provides City Hall, Fire Department, Post Office and public Library along with a monthly calendar to highlight its many activities. Protection is provided by the Pinellas County Sheriff's Department.
With no chance for you to miss the beach The City of Indian Rocks Beach provides twenty-three public beach accesses, four of these with metered parking and the balance pedestrian pathways onto the beach. For many blocks in a row, indeed from Second Avenue to Twenty-Seventh Avenue, there is a pedestrian beach access on every single block. The City of Indian Rocks Beach is situated between the City of Indian Shores to the south (Whitehurst/First Avenue) and the City of Belleair Beach to the north (27th Avenue).
Providing you with excellent service is Your Team's goal so when you are ready to buy and sell
Your Team Matters
GENERAL PROPERTY INFORMATION

Property Name and Address: Curlew Landings, 502 to 671 Garland Circle, Indian Rocks Beach, Florida 33785

Waterfront Type: Intracoastal View, Beach Access

Number of Units in Building: 100

Number of Floors in Building: 3

Number of Floors in Unit: 3

Price Range: $351,000 to $750,000

Preview Beach Condos Price $$ ALL

LAND AND SITE

Subdivision Name and Number: 20139 Curlew Landings

Area and Grid: 375/A-20

SOCIAL ISSUES

Condominium Features:
Boat Slip

Art Center

Dock

Beach Access

Fees Required

Boat Ramp

Pool

Church

Recreation Building

Drug Store

Skiing

Gas Station

Tennis Court

Grocery Store

Library

Condominium Rules:

Park

Pets Allowed

Post Office

OK to Lease

Veterinarian

Required Association

Waterfront Dining

Waterfront Entertainment

Waterfront Vacation Rentals

EXTERIOR INFORMATION

Year Built: 1992

Exterior Construction: Concrete Block

Balcony/Sun Deck

Parking: Garage

For Sale in Curlew Landings
More Info in Curlew Landings